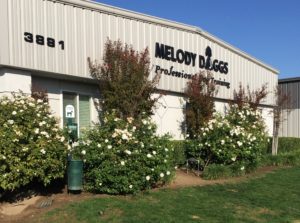 The facility is located at 3881 N. Ann in Fresno, California. The building is fully carpeted, heated, and cooled, and comes with two 40' by 50' obedience rings with ring gates, obedience jumps, and rally equipment.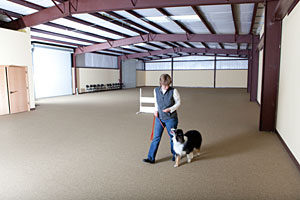 AKC Competition Obedience Practice Sessions
These practice sessions are for handlers who are preparing for AKC competition obedience. Check our calendar for dates and times of upcoming practice sessions. Advance reservations are not required for these workshops; please stop by and participate at your convenience. Practice Sessions costs and terms:
$8 for the first run, $6 for the second run, $5 for a third run.
Novice and Open participants will be allowed 10 minutes in the ring. Utility participants will be given 15 minutes. Practice time outside the ring is unlimited.
All participants must help judge, steward, and set up and remove jumps.